We are a Santa Barbara limousine provider serving Santa Barbara for over 30 years. We'd like to show you what the Santa Barbara wine country has to offer including a robust selection of award-winning wineries nestled in the rustic Santa Ynez Valley that is also home to world-class horse ranches, the Chumash Casino and the Danish town of Solvang. Travel in style with one of our luxury vehicles from our large fleet of sedans, vans, limos, and buses.
---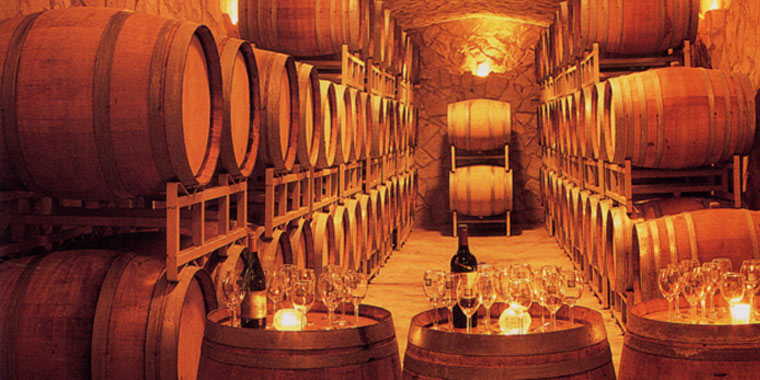 For over 30 years ELC has escorted wine enthusiasts through this lush valley, helping them create lasting memories of their visit to the Santa Ynez Wine Country. A chance to create your own memories awaits and is much easier than you may think. It starts with you contacting one of our wine tour specialists, who will design a custom wine tour with you in mind. You will be picked up in a luxury vehicle by your own dedicated chauffeur/ guide. Your guide will escort you through rolling hills lined with lush vineyards to wineries chosen especially to meet your wine tastes and expectations. Once there, you will enjoy some of the finest wines that California has to offer while learning about the region and the wine making process. You will have lunch overlooking a picturesque vineyard while sipping wine with your companions. All of this may sound expensive but it's not. You can start building your own memories today for one low all-inclusive price!
Urban Wine Tours
Enjoy the fruits of the Santa Ynez Wine Country without leaving Santa Barbara! Some of the best wine makers in Santa Barbara have come together to showcase their hand-crafted wines in what's known as "The Urban Wine Trail". You'll find an eclectic selection of wines crafted by boutique wine makers while larger wineries like Sanford, Kalyra, and Grassini are also represented here. There are more than 20 tasting rooms to sample all while conveniently located near the beach, shopping, and hotels.
What Our Customers are Saying
Thank you Executive Limousine and staff for a lovely time in Wine Country. Great service from beginning to end, starting with the office staff Megan and ending with the best driver Gerry! We had mentioned the wineries we wanted to visit but at suggestion of Gerry we hit a couple he recommended and glad we did. We had planned on going out for a few hours and stayed out well past dinner! A good time was had by all, Thank you for a very memorable weekend.
- Louise P. (Yelp.com)
---
---
My family and I used Executive Limo over the weekend and we had such a great time. We went to Santa Ynez and did some Wine tasting and the driver was so nice and knowlegable about the area. I could not beleive how much he knew about that whole area and how nice the limo we had. Everytime we stopped he would clean up our mess and and we would come back to the car and it was spotless. WOW. I will be back for sure, my family was so impressed and made me look like a superstar.
Thanks guys
- Thomas R. (Yelp.com)
---